Kitchen
Mari Pop is
for foodlovers
Mari Pop restaurant is serving Tyrolean cuisine
Eat well in Mari Pop
What Herbert Rist, the senior boss, started in the former Grillhof kitchen in the 1970s, continues today with the son Markus in the MARI Kitchen: We cook with passion for people who love good food as much as we do. Our cuisine is inspired by traditional favorite foods, old family recipes and new cooking trends. We cook, wherever possible, with the best regional products.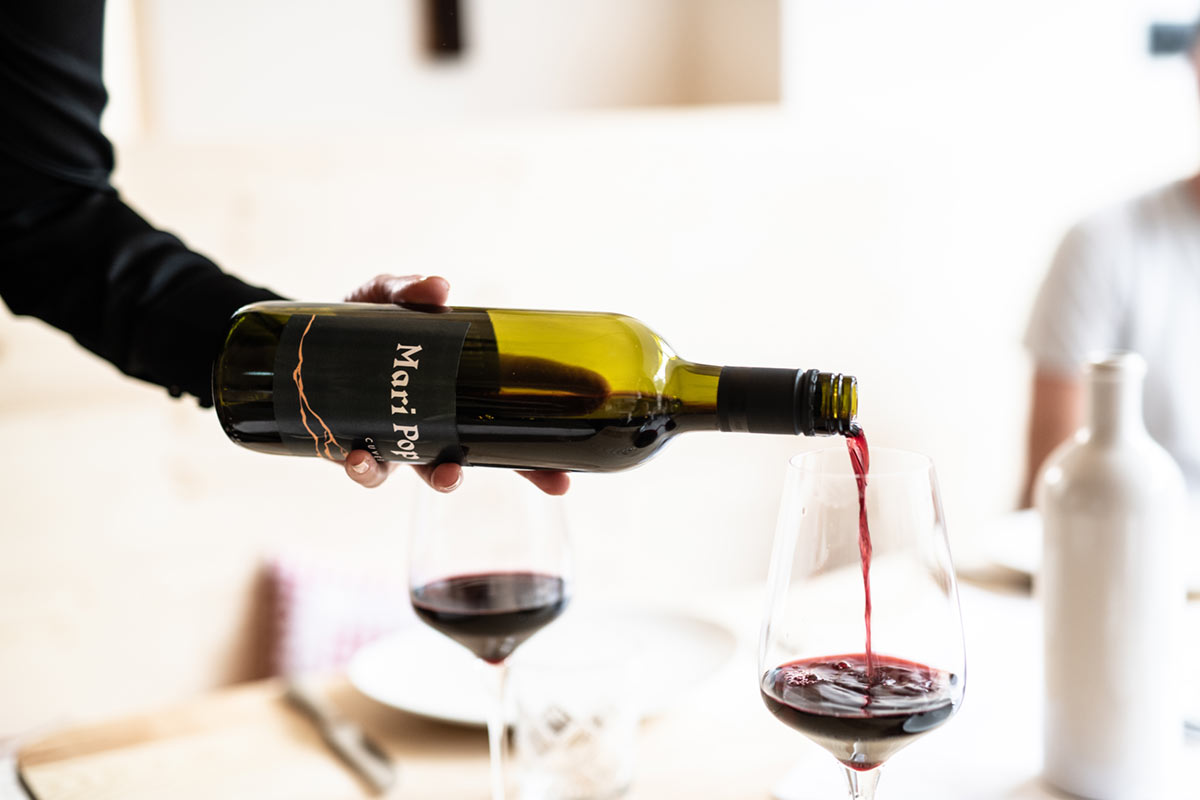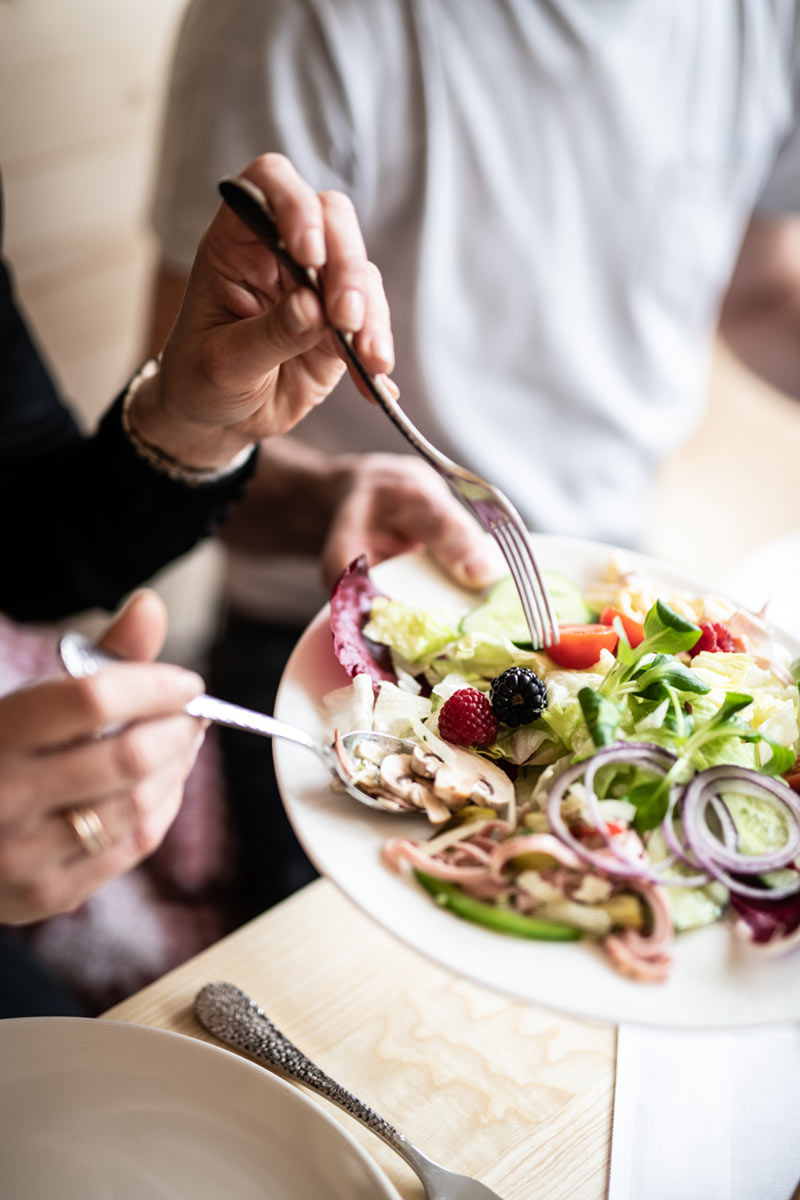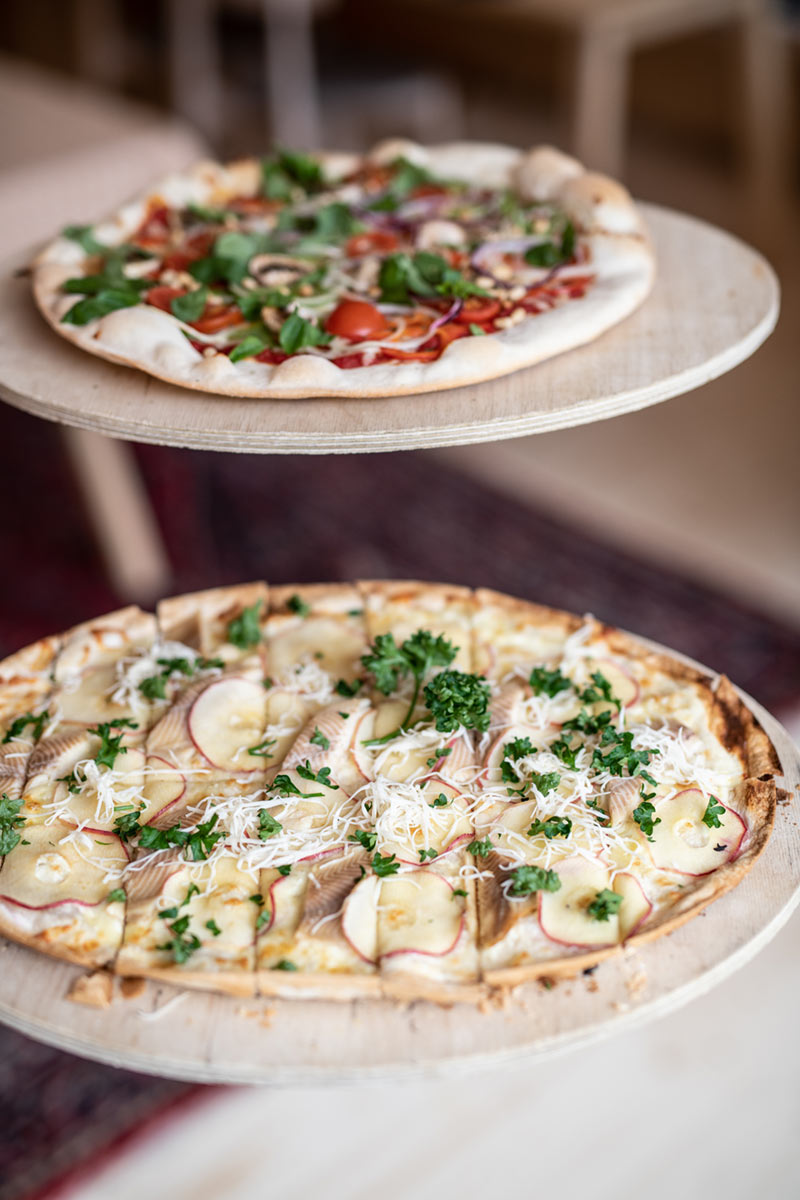 Exclusive show kitchen
The restaurant in the kitchen
In the show kitchen we let you follow how we create our MARI POP specialties. Here you can enjoy what is currently sizzeling in the pan. Just like in the old days, the kitchen is the heart of the house. In Mari Pop Hotel, kitchen is more than a place where we cook for our guests, it is a place to be together.
Tyrolean restaurant
The parlor and the table
Our parlor offers even more space for good food and good times. Here everyone sit around one long table: This is our table for 30 people. It is our favorite piece of the POP DOWN HOTEL and will continue to bring people together.
Breakfast at MARI POP
The good morning and the breakfast
We promise: The Mari Pop breakfast puts a big smile on everybodys face. It tastes a bit like imagining breakfast at the grandma's on the farm: fresh, homemade and a lot of love. And because we want to offer you something special, add to that a brunch-in-the-city feeling.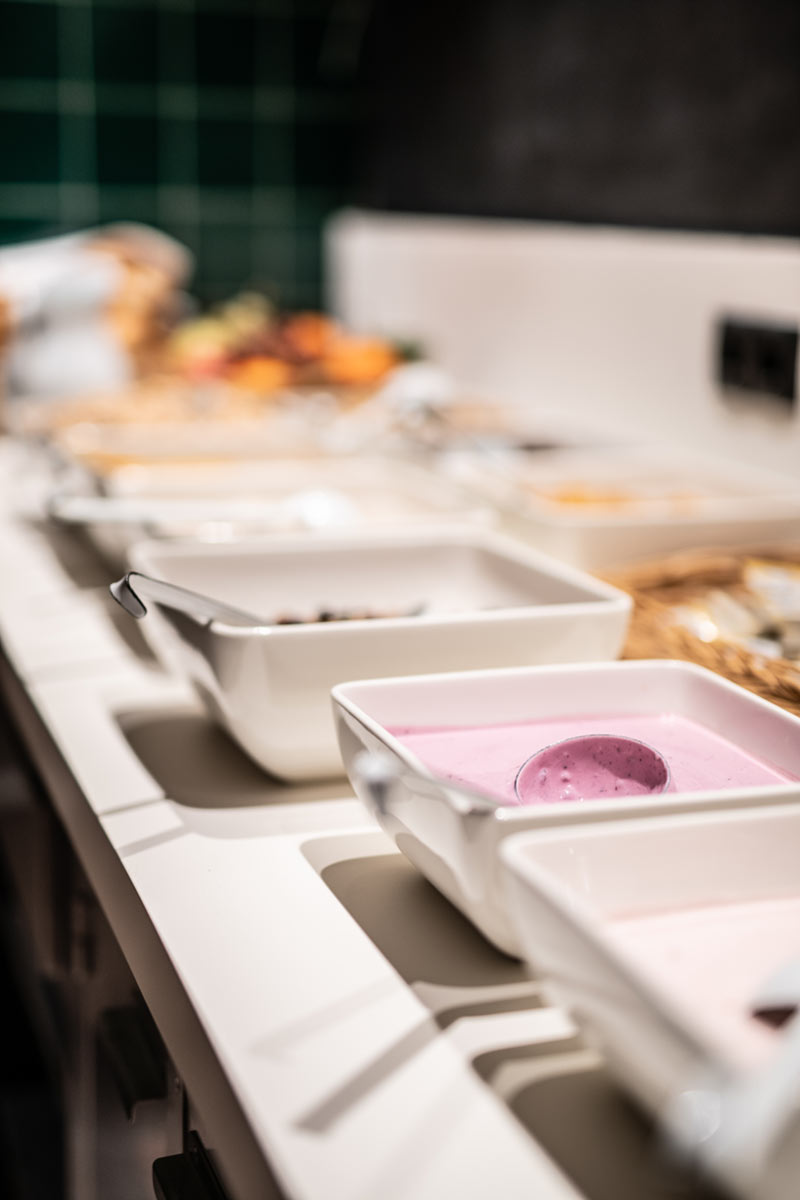 À la carte dinner
Dinner for everyone
For dinner, we do not invite only our hotel guests: Our restaurant and our parlor are open for everybody. Mari Pop should – as in the past – also be a village guesthouse, where both guests and locals feel welcome.