Merry Mari
20m² for 1 to 2 persons
Modern double room in the main house
Colorful, happy, full of life: this is Merry Mari. In these 20 m² rooms with balcony you have plenty of space for you alone, but also for two persons. Your room is on the first or second floor in our main building. You will be close to the action and still very relaxed. In the room there is a bathroom with separate toilet, TV, air conditioning, safe and minibar. From the balcony you have views to our secret garden, to the heated outdoor pool and to the garden sauna. You can see the sunny side of the Zillertal and the Hamberg mountain directly from the super comfortable double bed.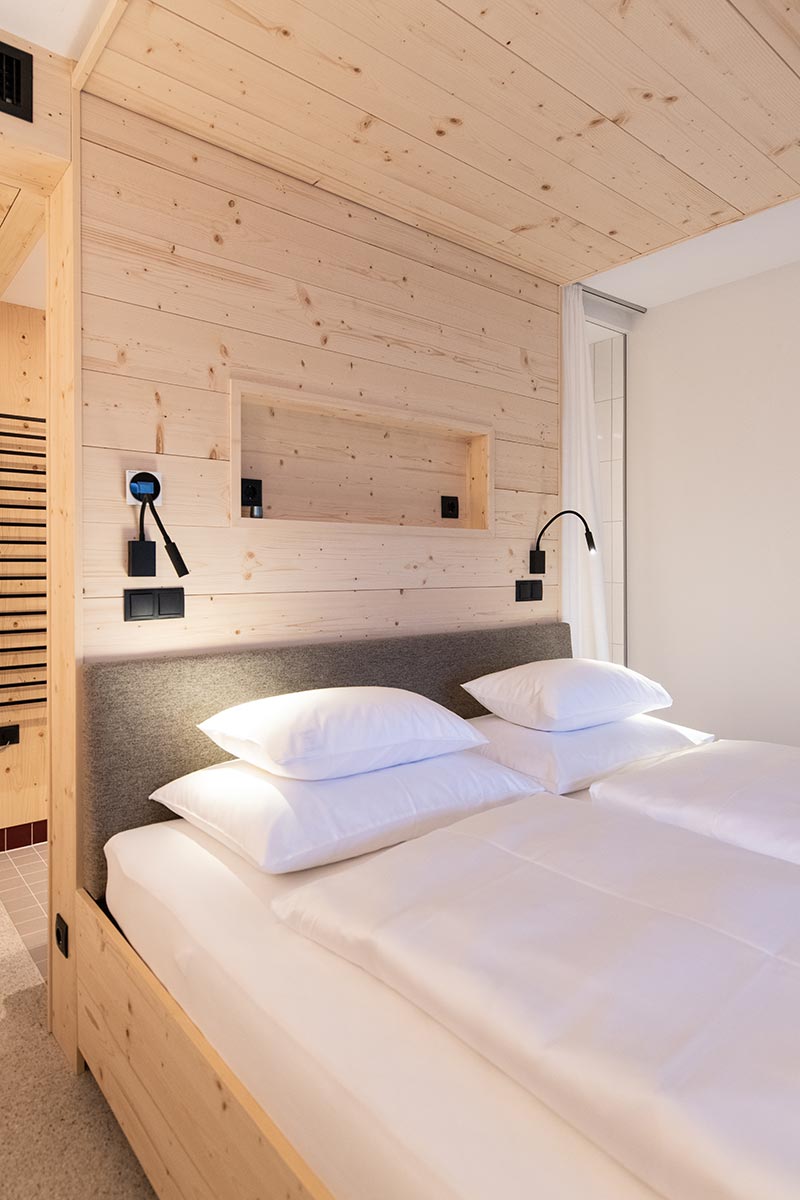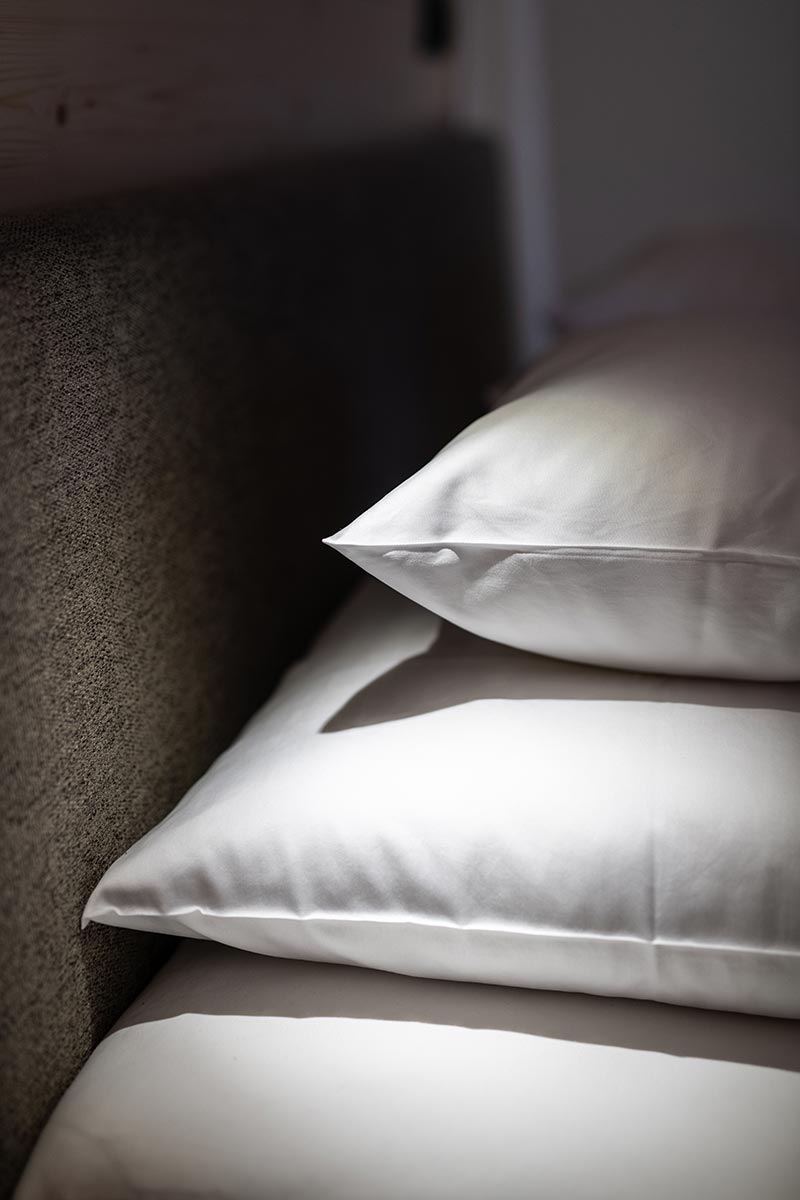 Dogs and other pets are not allowed in the rooms of the Mari Pop main house.
If you want to bring your four-legged friend, book a room in our Mari Pop Guesthouse.